Found Review is an online journal started in 2017. In short, it is a publication for a kind of art criticism that uses only found material. The readymade as art criticism, the found object as found review, that is the guiding principle. It is obviously not criticism in the conventional sense, but as the German romantic poet, literary critic, and philosopher Friedrich Schlegel once said: "A critical judgment of an artistic production has no civil rights in the realm of art if it isn't itself a work of art."
To some, this makes sense. To most, it clearly doesn't. Personally, I think that many of the reviews didn't function very well, but that a few of them did. It is surprisingly difficult to articulate why.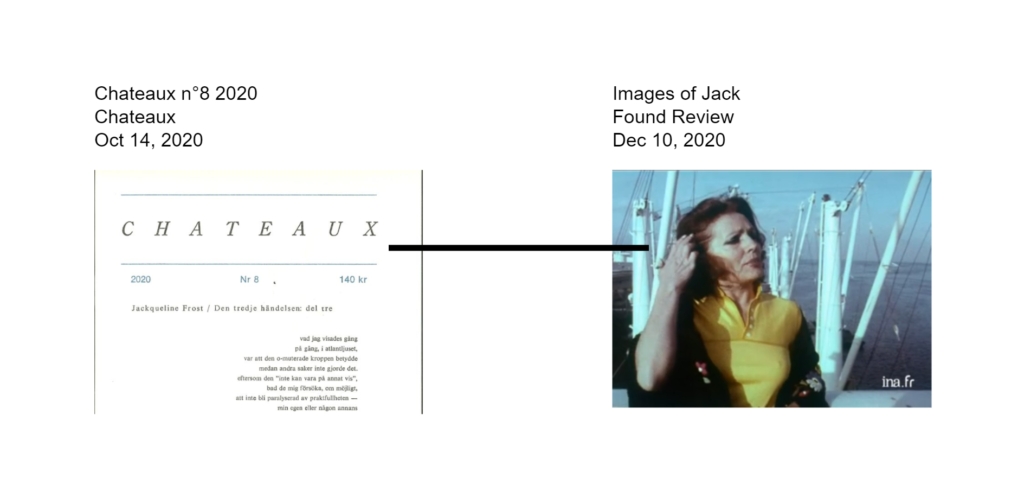 In the beginning, the reviews were mainly concerned with art, at times poetry and other journals or magazines. But as Found Review turned out to provide a versatile critical format, objects and relations from the political and economic spheres were included, as in the series of reviews devoted to the Swedish tax deductions RUT and ROT (tax deductions on domestic labor and construction services), and in issue 6 # on Confederate Monuments by guest editor Hồng-Ân Trương.
I have promised myself never to write anything theoretical or explicatory about Found Review, so I shall stop here. Please go explore the site.
(You can only scroll down a certain amount of reviews, after that you will have to use the archive to access older material.)